Updated: November 20, 2021
"Christmas is a time of forgiving and forced giving," a friend jokingly tells me the other day. I can understand her frustration – and I think everyone can relate to that.
Personally, I do believe that true friends won't mind what gift you give them (or if you don't give one at all) – because friendships should go much deeper than material things.
And besides, nobody really wants to receive a half-heartedly given gift.
However, if you're feeling generous this holiday season but you also want to save some cash along the way, then I suggest you regift your old gifts – which by the way, could also include some of the "old" but "great" stuff you own.
Below is an easy to follow flowchart I made to guide you with regifting: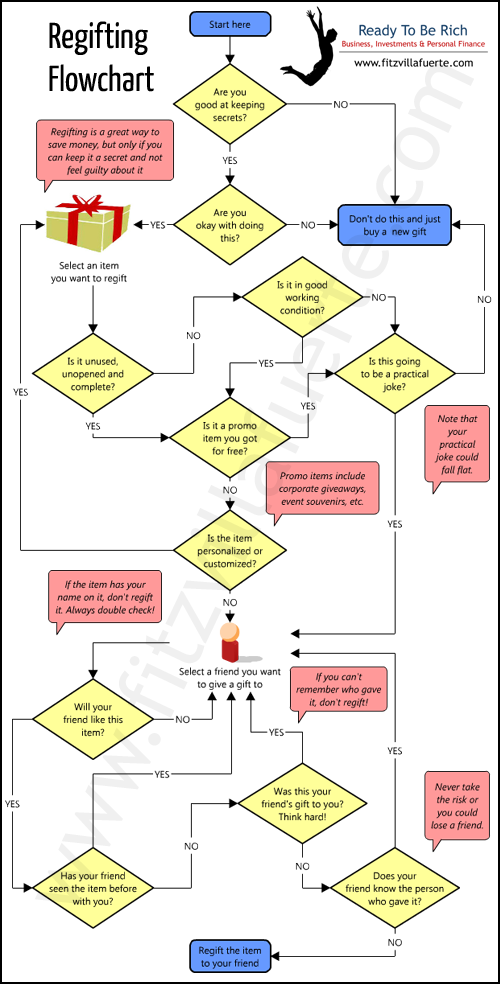 Do you want to learn more about regifting?
Then read How Regifting Can Help You Save Money, which features a clip about regifting from the award-winning sitcom, Seinfeld.
What to do next: Click here to subscribe to our FREE newsletter.