Updated: October 27, 2021
You've probably heard the saying, "the right time to invest is now." Experts say you should invest now and reap the benefits later, whether for stocks, bonds, or real estate properties.
But when exactly is "now?" Should you invest even if you don't have the money to put in yet? These questions make it harder to determine a standard time to when people should let their money grow. And with different people coming from different walks of life, "now" is subjective.
However, certain months are ideal for investing. These are determined by the times people earn bonuses, get a salary raise, or superstitious beliefs of recognized communities. Here are three times when "investing now" might just work in your favor.
December
Christmas is the most wonderful time of the year for both property buyers and sellers.
Buyers have extra money from their bonuses and gift checks that they can use to pay for the down payment of their dream house or condo. If you're planning to gift yourself a new house, Lancaster New City in Imus, Cavite might be your new home for the next year.
For brokers, the holiday season means more inquiries, virtual tours, and extra profit from their commissions. They'll work extra hard during the holiday season to accommodate the influx of interested buyers finally getting their dream home as their Christmas present and first investment.
With the many discounts and deals available, buyers will be able to find a suitable property with amenities suited for their target lifestyle.
You might also want to consider getting your condo in prime locations such as business districts and townships. These locations will bring you closer to all sorts of essentials and amenities.
Additionally, spots such as Makati, Quezon City, or the Ortigas Center are popular locations for interested renters. Listing your unit to platforms such as Lamudi might help you earn passive income and perhaps earn back what you've invested during Christmas.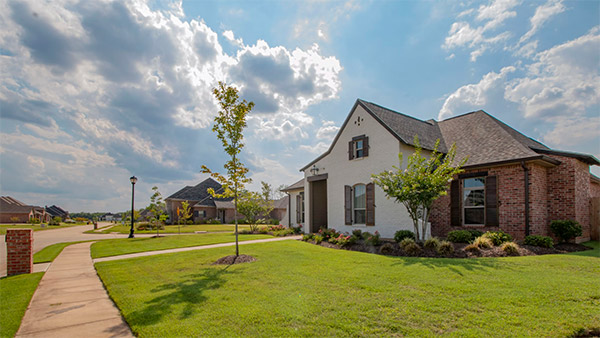 August to September
August is an inauspicious time for the Filipino-Chinese community because it is the start of the Ghost Month. It is when evil spirits are said to roam the earth; this means shelling out money is bad luck and may cause buyers and sellers to lose profit.
However, the Ghost Month is also when many discounts, deals, and flexible payment terms for different property types are available. These enticing deals are a tactic of developer companies and brokers to attract potential buyers into investing. When you think of it, maybe August isn't an unlucky month after all.
If you'll follow the saying "now is the right time to invest," with the context of grabbing all the investment opportunities you can, buying your dream home from August to September might turn your luck around.
Remember, some investments may require you to take risks for you to get high returns. You wouldn't want to pass on the opportunity to get a condo or Camella Dos Rios Trails house you can get for a great deal. Give yourself time to weigh the benefits and risks that entails your potential investment during this time.
When Your Budget Fits the Price
Sometimes, the right time doesn't have to be during lucky or peak seasons or months when discounts are offered.
Suppose you've been saving for your dream home and finally get the right amount of money to pay for the downpayment and other fees. In that case, you might want to start exploring listings that suit your budget and preferences.
Investing in your dream home when your budget fits the price is perhaps one of the wisest decisions you can make. First, you're taking advantage of the windows of opportunity offered to you. Second, you are preparing for your future while being closer to reaching your goals.
Third, you will be availing of the cosmopolitan lifestyle you've been dreaming of, especially if you buy a home that is in a metropolitan neighborhood, just like St. Joseph Richfield in Santa Rosa, Laguna.
Sure, real estate investments can be risky, but by trusting your gut and partnering with the right professionals, your assets will gain you promising returns.
Overall, there is no absolute right time to invest in real estate. Your "now" depends on your budget, preferred property, and plans.
The bottom line is to reconsider the pros and cons of investing in a specific time and learn how to reduce your losses and potential sunk costs. Consider these tips to help you determine your "now."
Note: This article is written in collaboration with Lamudi Philippines.
What to do next: Click here to subscribe to our FREE newsletter.