Updated: January 7, 2017
Going to Starbucks and other gourmet coffee shops has become a common practice nowadays, specially for Pinoys.
Is it because we are too lazy to make our own brewed coffee or espresso at home? Maybe. Is it because we simply love having their blended drinks like the Mocha Frappe? More likely.
Or is it because these gourmet coffee shops offer the best ambiance to hangout or pass time? I believe so, and I think that this is the most common reason for us why we actually go to these places like Starbucks.
Any frugal person would say that going to these gourmet coffee shops is an expensive activity and should be avoided if one wants to save money.
I would have to agree but I think that you should also consider that these places has become an integral part of people's lives that one cannot simply decide not to go there.
I personally have accepted the fact that I would eventually have to go to Starbucks whether I like it or not.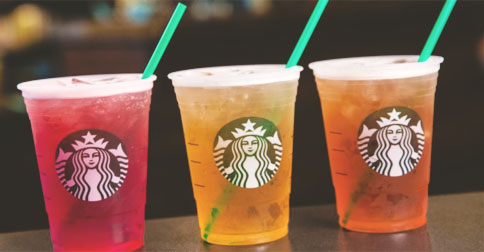 Personally, I go to these places only for a couple of reasons. First, to hangout with friends and colleagues, which turns out to be much cheaper than going to a restaurant or bar.
And second, to work. I sometimes meet clients, do coworking with other freelancers, or just give me a change in scenery form my home office.
So the question now is, how do you become financially smart when going to these places?
I've personally discovered a great way to save money in Starbucks here in Manila – and that is to drink tea.
Remember my post about bulk buying? That is what I usually do.
I purchase a box of Starbucks® Teavana™ Full Leaf Teas (used to be Tazo® tea) from the counter.
One box costs P525 for a pack of 12 bags. And then whenever I need to go to Starbucks to meet a client or hangout with friends, I just bring a bag to the counter and request the barista for a mug with hot water.
This brings my total cost for my drink to approximately P45. Great way to save money, huh?
Why would they allow this? Well, they just do. And because Starbucks® Teavanaâ"¢ is their exclusive product. Of course, you can't do this by bringing other tea brands.
Lastly, I'd like to share some varieties I do so that you won't drown of boredom with your hot tea.
Iced Tea – ask your barista to steep the tea for 5 minutes then pour lots of ice and enjoy a refreshing cold drink.
Tea Latte – steep for 5 minutes, add 2 tablespoons of honey and top with milk (preferably half-and-half).
Tea Infusion – add a shot of syrup for a few extra cost
What if you like Frappuccino? If you're with a friend, then buy one venti size and ask the barista to split it. You'll have two drinks for the price of one.
A venti is 20 fl oz, so you and your friend will have 10 fl oz each. For comparison, a tall size in Starbucks is 12 fl oz. So splitting a venti will get you approximately two tall size drinks.
Do you have any more tips? Then share them below. For more money saving tips, subscribe to Ready To Be Rich.
Note: This post was written in Jan 2008, and updated Dec 2016.