Updated: April 28, 2023
Saving money when you're single and living on your own can be hard. With all the bills, rent to pay and other necessities, it becomes difficult to spend money on luxuries.
But here are 11 money-saving tips that can help you build your wealth, slowly but surely.
And here's a quick bonus tip before we run through the list: consider opening two bank accounts — one where your salary gets credited and another one for savings.
1. Behave Like a Lannister.
This is a Game of Thrones reference, just in case you don't watch the TV series. And yes, the Lannisters have done so many bad things, but one good thing about them, is that they always pay their debts.
Make it a priority to clear all your debts. Debts are always pulling us back, as we need to pay the interest amount too. Clearing your debts would be less stressful when you start thinking about savings.
2. Commit to your insurance.
Having life insurance is important. The premium is cheap if you are young. Life insurance will provide security to your dependents, you can be single, but you might have your parents to look after.
Rather than life insurance, you should opt for disability insurance, as if anything happens to you, and you can't continue working, that should not hamper your earning. Some workplace also offers the facility to avail disability insurance, talk to your employer.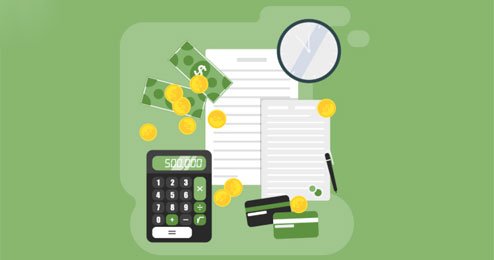 3. Your budget is your soulmate.
Just because you're single doesn't mean you can't be in a serious relationship. In the case of personal finance, you have to be in one with with your budget.
To save money, it's important to create a budget, and you have to stick to it. If you have never managed your budget before, start by just jotting down your daily spending, you can understand how much money you are wasting on unnecessary things, and you can stop doing that.
To help you with your budget you can just download an app and manage your lifestyle according to it.
4. Be excited about cooking meals.
Cooking for yourself is a great way to save money. We spend a massive amount of our money on food. Just do a rough calculation of the money you spent eating outside. By minimizing the times you dine out, you can save thousands in just a year.
If you don't know how to cook, you can always watch online videos and learn. Cooking is not rocket science, with practice, you can make restaurant style food at your home. Try to cook more in a single time; thus you can store it and will save your efforts for the next day.
5. Be a smart shopper.
Smart shoppers can save a lot of money. You might have liked that fancy dress, but when you do a quick calculation of your daily income; you might notice that you're actually spending five working days salary in just a single dress. Do you really want to do that?
Try to only shop what you need and try to shop when items are on sale. And for grocery shopping, you'll save money if you can buy your regular necessities in bulk. Also, don't go grocery shopping when you're hungry.
6. Don't go gaga over your credit card.
Don't overuse your credit card, because you could end up paying as much as 30% interest in a year if you don't pay your debts on time.
A good tip is to set aside money in the exact amount that you charged on your credit card. This way, you'll have the money to pay your credit card in full when the bill arrives, and you don't have to pay any interest.
7. Let's talk about retirement.
You will retire someday. So it's important to prepare for it as early as you can. You can start a PERA account or invest in mutual funds or stocks for the long-term.
8. Ditch the gym.
Staying fit is a priority, but affording a gym can cost you more and more bucks. There are plenty of videos on YouTube to be in that perfect shape, start practicing those exercises at your home.
Other than that, if you have already paid the annual gym fee, try not to take your car to the gym. Walking or jogging to the gym will be a great warm-up and as well as will save the fuel price.
9. Sharing your space.
If you're living alone, get a space that's just right for you. However, if you do have room to spare, then you can always look for a roommate. Sharing the rent and all the other utilities will save you a nice amount of money.
If you're not comfortable with sharing your space to someone, then maybe you can just do transient stays and list your spare bed on AirBnB.
10. Find the world of Narnia in your wardrobe.
A vast number of things you will find useless lying in your closet. It's time to find those items and sell it online, or even you can organize a garage sale.
The money you'll get from selling your items, make sure that it goes straight to your savings account.
11. Learn to say "No."
If your budget doesn't permit it, then learn to say "No" to your friends rather than spending unnecessarily like going to an expensive restaurant. Perhaps, you can suggest a more affordable place to eat, or just have a potluck house party.
Remember that achieving your goal of financial freedom can be challenging. But don't worry because you are strong and you can make some smart money moves that will have you building wealth in no time.
About the author:
Jason Mandy is the owner and content writer for the personal finance blog, Money Bumper. He believes his previous five years as a sales manager selling health products to the medical industry were an ideal foundation for his work as a financial advisor. Attention to detail, good listening skills, and great empathy are symbols of his appreciation by his clients. He is effectively supported by a team of administration, group benefits, and investment products specialists whose teamwork and professionalism help him build long-term relationships with his growing client base and provide excellent customer service.