Updated: November 27, 2014
Based from the initial results of my latest survey, it's apparent that almost 30% of you first heard of this blog through social networks such as Facebook.
I know that this number will continuously rise because it's only been around 3 years since Facebook really took off in the Philippines.
Moreover, did you know that there are now more than 1 billion people on Facebook, and 41 million of those are Filipinos.
And as you may have noticed, a lot of brands use Facebook. That's because according to the latest State of Inbound Marketing Report, 42% of marketers believe that Facebook is important to businesses.
If you're like me, who uses social media to generate leads and sales online, then I'd like to invite you to attend a webinar that I'm conducting on Wednesday for 199Jobs.
It's simply called…
How To Use Facebook as a Marketing Channel
This webinar will happen on Wednesday, November 26, 8:00PM to 9:30PM (Manila time) and the fee is only Php 500 – and I promise you that it will be worth it.
Who should attend this workshop?
Entrepreneurs who have zero knowledge about Facebook marketing
Facebook page owners and admins who would like to organically increase their reach and fans
Bloggers who would like to use Facebook to build their personal brand
Freelancers who would like to reach new clients through Facebook
Salespeople and agents who would like to generate new leads through the friends of their friends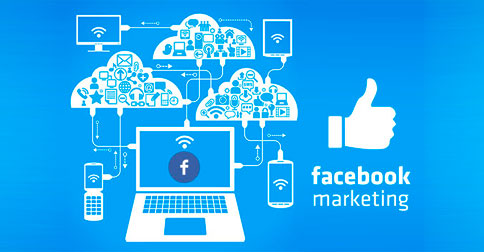 I've been doing social media marketing for almost 3 years now and I have experienced first-hand how difficult and sometimes, confusing it can be to use Facebook to generate leads and sales.
A lot of people have resorted to spamming just to promote their business on Facebook. This may give you initial sales, but it's really bad for the reputation of your business in the long-term – plus you run the risk of getting your account banned. Ouch!
The reason why many people resort to such guerrilla tactics is because Facebook's algorithm seems to always change, and social media marketers would always need to adapt to the new rules.
However, I've observed that there are several key principles that remain unchanged when it comes to Facebook marketing that many overlook or ignore. And this is exactly what I will teach you on Wednesday.
So if you're interested to learn how to optimize and leverage Facebook for business marketing, then I hope you can join me on Wednesday.
Lastly, to ensure that all attendees will have the chance to ask their questions during the webinar, I will only accommodate 20 people… seriously… so hurry and register below before all slots are taken.
Update: This webinar is now over. Thank you to everyone who registered.