Updated: October 1, 2023
If you need extra cash, then selling some of your stuff is a double win. Not only will this bring in some money, but it will also help declutter your home.
These days, buying pre-loved items online is as normal as shopping at the mall. And with these tips, you'll surely make quick money on the side to boost your budget.
Who knows? This could also be the start of a business venture for you.
What can you sell?
Honestly, you can sell anything these days. But from observation, these are the most common items in the second-hand market:
Shoes / Sneakers
Vintage electronics
Video games and consoles
Books
Vintage clothes such as band shirts
Pre-loved luxury handbags
Furniture
It's okay if you don't have a good inventory of any of these. You can definitely try selling whatever you have.
Remember that one person's trash is another person's treasure. In other words, don't immediately dismiss any item. If it's just lying around your house, and even if you think it's junk, you should still try to put it up for sale and see if anyone would be interested.
Alternatively, you can also find a supplier of the popular items above, then buy them in bulk at a discount, and then sell them as retail for profits.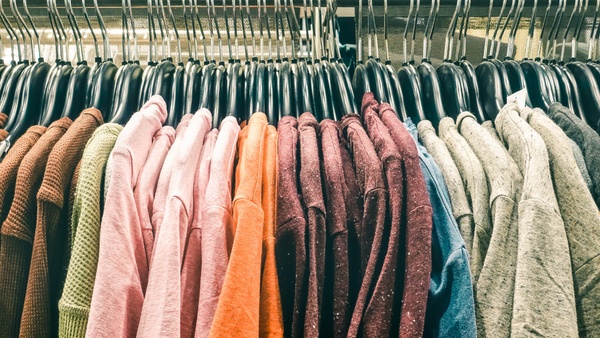 Where can you sell your second-hand items?
If you have many friends on social media, then you can simply post them on your wall.
But if you want to be more formal and organized, you can sign up as a merchant on platforms like Lazada and Shopee or create a business account on Facebook, Instagram, and even TikTok.
On the other hand, you can also have your items consigned to an established store and share a percentage of your revenue with them.
What's important is you bring your items to where your ideal customer is. If your target market is Gen Z, for example, then TikTok Creator Marketplace should be where you are.
Online Selling Tips
1. Post an Insta-worthy photo of your item.
Make an effort to stage your items. This will help in catching people's attention as they're scrolling. Or at least earn a 'Like' or 'Heart' from your friends, which increases your post's potential reach.
Have good lighting and take photos from different angles. You can even ask a friend or family member, or even you, to be a model and showcase the item. Get inspiration from famous content creators or brand accounts, if needed.
2. Write a compelling copy.
Don't just describe the item. Give readers a reason why they should buy it. Anticipate the basic questions that people might ask and provide an FAQ section within your item description.
It's also important to provide the reason why you're selling the item and be honest and transparent with its condition.
3. Speaking of honesty…
Never lie about the condition of the item you're selling. If it's damaged or broken, you can give information on where they can have it repaired and an estimate of how much it would cost.
4. Mind your safety.
As much as possible, don't give your address to a buyer.
Just offer to ship the item or meet them in a public place. For in-person meet-ups, take a friend with you and have them watch from a safe distance during the transaction.
If it's unavoidable and the buyer needs to do a pickup at your home, then bring it outside to the garage or street before they come instead of letting them inside your house.
5. Start small.
If it's your first time selling something online, it's a good idea to start small. Just post a few items that are not too expensive. This way, you can immediately close a deal and get a feel of how everything works.
As you become more familiar with the process, that's when you can increase your inventory and scale your operations.
6. Always ask for feedback.
Good customer feedback builds trust and authority, so remember to ask for it.
A direct message of gratitude for a smooth transaction can be screen-captured and used to show that you're a legit seller. But if you're selling on a platform, positive reviews or feedback can definitely help bring more customers.
7. Account for haggling and discounts.
If you're selling directly on social media, expect that people will haggle. Return customers could ask for loyalty or volume discounts, or if there's a platform-wide sale, you could be forced to mark down some of your items.
Thus, it's important to price your items slightly higher than your desired price. Furthermore, account for the price of similar items from other sellers.
8. Think about shipping and packaging.
Another factor to consider when pricing your item is the cost of shipping and packaging.
Buyers prefer sellers who already include this in their price list. It can be discouraging to learn later that there are significant additional fees, which could make them cancel the order.
Focus on selling locally first, especially if you're just starting.
9. List your items in the proper category.
It's common sense, but I still see a lot of items wrongly listed. If you're selling on a platform or marketplace, then putting the right category and using proper tags can bring your item to the top of the search results.
Think like your customer and list your item under the categories where they'd most likely check.
10. Make a business plan if you want to scale.
If you want to take it to the next level, don't immediately dive headfirst into the water.
Take time to write a business plan. Having one will serve as your roadmap so you won't get lost along the way.
For instance, you should think about your inventory management, return and refund policies, and marketing strategies, among others.
Remember that in e-commerce, things could escalate quickly, and bad feedback from dissatisfied customers could easily destroy your chances of growing a profitable business.
Final Thoughts
Whether you're just trying to earn extra income or looking to build an online business, I hope these tips have helped you get started in the right direction.
Second-hand or pre-loved items tend to be a niche market. But that doesn't mean there's less money to be made here.
According to Statista, the global market value of secondhand and resale apparel was estimated to be worth 96 billion U.S. dollars in 2021.
This value is projected to rise rapidly in the coming years, more than doubling in size from 2021 to 2025, before reaching a value of 218 billion dollars in 2026.
Now, that's something to think about.
What to do next: Click here to subscribe to our FREE newsletter.