Updated: June 28, 2023
What is forex trading? How do you make money in the forex market? How should you manage your risk when trading?
These are some of the questions that I'll answer in an upcoming online seminar entitled, XTB Trading Masters Course.
This FREE virtual event is happening on July 10, Saturday at 4PM. And I hope you can sign up and join me in this learning opportunity.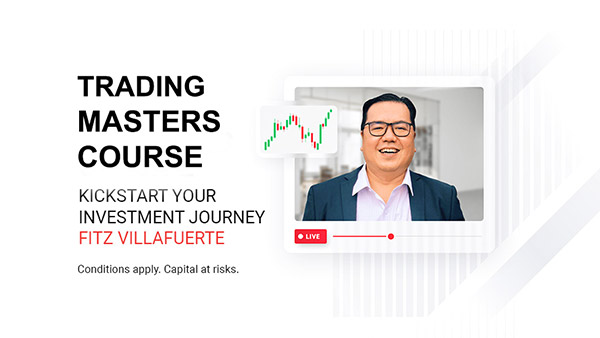 DETAILS
What: An online seminar about forex trading for beginners
When: July 10, 2021 – 4:00 PM to 5:30 PM (Manila time)
How much: FREE
HOW TO JOIN:
Click Here and Sign Up for FREE
AGENDA
| TIME | TOPIC |
| --- | --- |
| 4:00 PM | Welcome and Course Objectives |
| 4:05 PM | Misconceptions & Opportunities of Leveraged Products |
| 4:15 PM | The Basics of Forex Trading |
| 4:30 PM | The Trading Fundamentals |
| 5:10 PM | Practical Application Using xStation Platform |
| 5:50 PM | Question and Answer |
Quick Questions:
What do I need to join this online seminar?
All you need is a computer or a smartphone, and a good and stable internet connection. If you can watch videos on YouTube or in Facebook without buffering, then you're all good and ready to learn in the comfort of your own home.
What if I'm not available on July 10?
The video replay of the seminar will be available for a limited time. However, by watching the replay, you will lose the opportunity to ask questions in real-time.
When will this happen again?
This is just a special learning opportunity. It will not happen again.
Don't Miss Out On This FREE Learning Opportunity
You have nothing to lose and everything to gain by joining this online seminar. Don't miss it!
DETAILS
What: An online seminar about investing for beginners
When: July 10, 2021 – 4:00 PM to 6:00 PM (Manila time)
How much: FREE
HOW TO JOIN:
Click Here and Sign Up for FREE