Updated: July 18, 2023
Everyone can benefit from having a routine. It adds structure to your day in stressful times and alleviates anxiety from life's uncertainties. Maintaining a routine also helps improve your focus, organization, and productivity.
When faced with money stress, creating a monthly financial routine can help you gain a sense of control over your finances. It aids in learning financial discipline so you can avoid overspending and impulse buying. Additionally, it improves your efficiency when it comes to managing your money.
Money management can be incredibly challenging for OFWs. Because not only are you looking after your spending, but you're also taking care of your family's cash flow back home. And thus, it's essential to create a monthly financial routine to keep everything in check.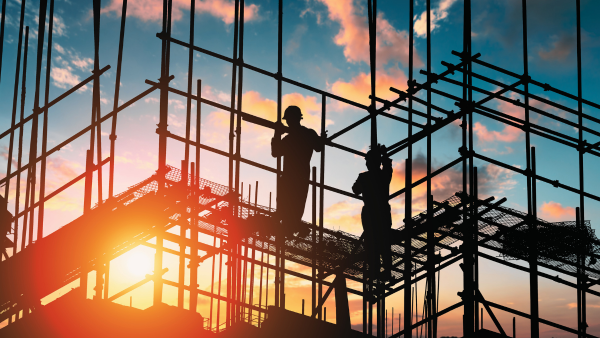 A Routine for Yourself and Your Family
There are two routines that you must establish. The first is a monthly check-in with your personal budget and spending, and the second is a monthly sit-in with your family.
Firstly, schedule a day each month to study your cash flow. Your goal is to get a clear view of your personal finance. It would be best to do this a few days before your monthly meeting with your family.
And then secondly, before you send money back home, schedule a video call or virtual meeting with your family. Use this time to have an honest and open conversation with them about the family's finances.
What Matters To Discuss
On your personal day, do an accounting of your income and own expenses. See if there are any areas of spending that you can improve on. Don't forget to set aside a budget for any necessary upcoming expenditures.
Then, more importantly, once you're done with your own finances, it's now time to speak to your family. Check-in on their budget plan and see how they're doing with their spending. Ask if they're facing any difficulties in managing the family's finances, then talk it through and find ways to improve their cash flow.
Lastly, discuss the family's financial goals and help them feel inspired and motivated to do their part in achieving them. Because the reality is that everyone's cooperation is needed if you hope to reach those dreams.
Moreover, It will be fun and beneficial to set a simple challenge that everyone can do for next month, such as lowering the next electric bill by a certain amount or trying to see if you and your family can do a "no spending day." This creates anticipation for the next meeting as well.
Investing in Your Financial Education
Finally, but likewise essential, take time to invest in your financial education. This means expanding your knowledge about personal finance. Study the different types of financial products and investments in the market that will help you protect and build wealth faster.
Pick a financial subject matter each month and dedicate a few minutes each day for the whole month to increase your knowledge about it.
Explore the stock market, mutual funds, bonds, insurance, etc. This is a great way to be productive during your free time and enjoy the benefits of being financially educated.
And to guide you with your learning, consult and talk to a financial advisor who can show and give you various resources you can study.
Additionally, a financial advisor can also help you understand financial concepts faster and then apply those learnings. They can assist you in getting financial protection and planning your investments so you can soon achieve your goals and dreams for yourself and your family.
What to do next: Click here to subscribe to our FREE newsletter.