Updated: July 18, 2021
The days of a few Facebook postings and a few tweets here and there are long gone. Your internet presence requires much more — and it must be strategic. Publishing outdated material just for posting stuff will not work.
You'll quickly discover that the time, money, energy, and resources you invest in digital marketing are being squandered. However, a well-executed YouTube strategy may pay off handsomely for your business.
YouTube is completely free to use, and you may create videos for very little money or even for free if necessary. Often, a decent smartphone and a feature-rich mobile video editor will be enough to create your content.
So, you're aware that creating videos is possible — but what advantages do they have over other forms of content and why is it necessary for businesses to have a YouTube presence?
This post describes 5 crucial points that cement the requirement for businesses to have an impactful YouTube presence.
The Importance of YouTube Presence for Businesses
1. Posting on YouTube Enhances your Overall SEO
YouTube is owned by Google. Have you noticed how videos now appear more often in Google search results than they used to?
This is not coincidental. By using YouTube for business regularly, you improve your chances of appearing in search results and increasing your own rankings.
As a company, you should strive to maximize your internet visibility to the greatest extent feasible. It's much more advantageous to do so with YouTube since it is a Google property.
Google adores companies who use their products and will almost certainly prioritize such brands, at least in part. There is no way to go wrong here.
The more real estate you can take up in Google search results, the better – provided it's for a good cause. Uploading YouTube videos is another method to improve your chances.
2. YouTube Exposes your Business to a Huge Audience
It is the second largest search engine, trailing just behind Google. Additionally, keep in mind that YouTube is always expanding. Year after year, it continues to grow in popularity as more people devote more time to it.
And, maybe unlike some other sites, YouTube has a very diverse audience. It is used by people of various ages, education levels, and economic levels – men and women from all over the world.
They utilize the platform for a variety of purposes, including educational and recreational purposes. Whatever your company is attempting to market or whatever your objectives are, the chances are you can accomplish them utilizing YouTube.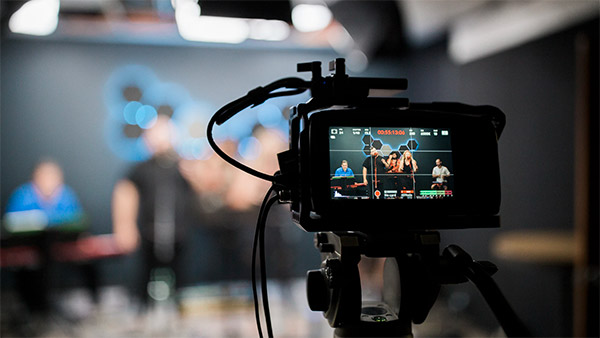 3. YouTube is a Great Source for Quality Leads
It's critical. You want to avoid attracting as many visitors as possible since not everyone will purchase from you. You want qualified traffic – those who are qualified to be leads or customers.
This is often overlooked by business entrepreneurs. True, a million visitors to your website may seem very pleasant. However, if a million random visitors arrive and none of them make a purchase, what difference does it make?
You need relevant quality traffic for your brand. You may simply do this with the assistance of YouTube. How do you believe people discover you on YouTube? They do not come across your page by chance.
They enter a search term into the search box, and you appear in the results. As previously said, individuals use YouTube as a search engine, similar to how they use Google.
This implies that the majority of individuals who view your videos are presumably interested in your product or service. As a result, you should be doing something to pique their interest and convert them into devoted fans.
4. Videos have a Higher Conversion Rate
According to some studies, video material is 12 times more likely to be viewed than written information. Additionally, humans may process video 60,000 times quicker than text.
Videos have the ability to elicit emotion in ways that no other kind of internet material can. They have the ability to make you think and feel. And if they provoke thought and emotion, you are unlikely to forget such films.
That is much more than can be stated for the majority of other forms of internet marketing. Finally, but definitely not least, videos contribute to the humanization of your brand. They breathe life into it, transforming your messaging from static to dynamic and engaging.
Videos are an incredibly effective method for your business to establish trust and authority.
If a company really wants to connect with its audience, videos must be an integral component of its digital marketing strategy. Without a doubt, videos grab our attention more effectively than both text and pictures.
5. YouTube Videos Can be Used in a Variety of Ways
Once you have figured out how to make a YouTube video that serves a specific purpose, your video production efforts do not have to stop here. Indeed, they should not.
Another of the many advantages of YouTube is the variety of ways in which this material may be used. To begin, you may post your films on other social networking platforms.
Because videos capture and hold people's attention for a longer period of time, they're a great method to boost traffic and interaction on your other social media platforms.
Additionally, this is a clever method to drive additional traffic to your YouTube channel and increase your subscriber count. You may embed your movies in static web pages and blog entries. If you predicted that this would assist keep visitors on your site for a longer period of time, you were right.
Take this seriously. It's not always straightforward to reduce your bounce rate and retain visitors on your website for an extended length of time.
Conclusion
Videos attract more traffic, retain it longer, and are more effective at informing that audience what to do. This is a win-win-win situation.
Without YouTube videos, no digital marketing plan is complete. If your business is not yet a member of Team YouTube, you should do so immediately, if not sooner!
The aforementioned advantages of YouTube demonstrate that investing time and money in this endeavor will surely pay off its dividends.
This article is written and contributed by Ellie Bella.
What to do next: Click here to subscribe to our FREE newsletter.