Updated: July 24, 2023
Listen to this episode:
In personal finance, discipline and self-control are the cornerstones of success. Yet, there's a powerful force working against our best intentions – ego depletion.
Coined by social psychologists Roy Baumeister and Dianne Tice, ego depletion refers to the idea that our willpower is a finite resource that can be depleted throughout the day, leading to poor decision-making, impulsive spending, and detrimental financial choices.
Understanding ego depletion and learning how to manage it can significantly impact our financial well-being and pave the way to a more secure future.
What is Ego Depletion?
At its core, ego depletion is the idea that the self-regulatory capacity of the human mind is limited.
It suggests that our ability to make disciplined decisions and resist temptations diminishes as we expend mental energy throughout the day. Just like how our muscles get tired after repeated use, so do our willpower and self-control.
Researchers have conducted various studies to demonstrate ego depletion's effects.
In one famous experiment, participants were asked to resist eating freshly baked cookies while another group was allowed to indulge. Later, both groups were presented with difficult puzzles, and the individuals who had resisted the cookies performed significantly worse than the others.
This demonstrates how exerting self-control in one domain can impair our decision-making in another area, just like financial choices.
Ego Depletion and Financial Implications
When it comes to managing our finances, ego depletion can have several adverse effects, such as:
1. Impulse Spending
As our self-control diminishes, we become more susceptible to impulse spending. Whether it's an impromptu shopping spree or dining at expensive restaurants, ego depletion can lead us to make emotional, irrational purchases.
2. Decision Paralysis
When we're mentally drained, making financial decisions can become overwhelming. As a result, we might procrastinate on important financial tasks or delegate decision-making to someone else without fully considering the consequences.
3. Poor Investment Choices
Ego depletion can impact our ability to research and analyze investment options thoroughly. Consequently, we might opt for quick, seemingly attractive investments without fully understanding the risks involved.
4. Neglecting Long-Term Goals
Saving for retirement or building an emergency fund requires consistent discipline. However, ego depletion can make us more focused on immediate gratification, causing us to neglect long-term financial goals.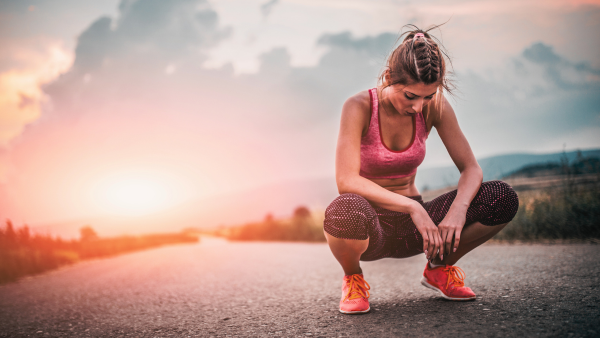 How to Combat Ego Depletion
While ego depletion is a natural psychological phenomenon, there are strategies we can employ to mitigate its effects and make better financial decisions.
1. Prioritize Important Tasks
Tackle critical financial decisions when you feel mentally fresh and energized. Prioritize the most significant tasks early in the day when your willpower reserves are at their fullest.
2. Automate Finances
Take advantage of automation tools to manage your finances. Set up automatic transfers to your savings and investment accounts, ensuring that you consistently save and invest without relying on willpower.
3. Create a Financial Routine
Establishing a routine for managing your finances can help reduce decision fatigue. Designate specific times each week or month to review your budget, pay bills, and assess your progress towards your financial goals.
4. Limit Temptations
Reduce exposure to temptations that might lead to impulsive spending. Unsubscribe from shopping newsletters, avoid online stores, and leave credit cards at home when not needed.
5. Take Breaks and Practice Self-Care
Regular breaks throughout the day can help replenish your mental energy. Engage in relaxing and rejuvenating activities, such as exercise, meditation, or spending time in nature.
In Conclusion:
Recognizing the impact of ego depletion on our financial decisions empowers us to take proactive steps toward better money management.
By understanding when our willpower is most potent and employing strategies to combat ego depletion, we can make informed, disciplined choices that align with our long-term financial goals.
Cultivating self-control and developing healthy financial habits can lead to greater financial security and a brighter financial future.
The 80 Percent Express are special short episodes where I share a financial concept or answer a question sent by a listener.
Ask me a question for the podcast: Send a voice message here.
Follow The 80 Percent Podcast: