Updated: December 25, 2014
The end of the year is for me is not just about the holidays, but it's also about renewing my short-term health care plan.
Employees don't have much of a problem regarding this, as it is mandated by law.
But freelancers and entrepreneurs really need to consider getting one, for their own protection.
Below is contributed article that hopefully, can give you helpful tips on how to find the best health insurance policy in the market.
Let's now read what our guest blogger, Donna, has to say regarding this topic.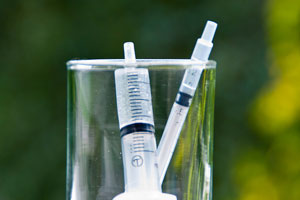 Finding the best health insurance usually involves putting in the groundwork.
While searching for private health insurance and comparing all your options can be time-consuming, it is worthwhile.
If you want to find the best health insurance option for you – that also works within your budget – take a look at the following questions.
What kind of cover do you need?
Private health insurance offers varying levels of cover. This can include a basic level (which provides basic cover at a cheaper price), a mid level (which offers more cover at a slightly higher price), and comprehensive or full cover (which provides the highest level of cover, and usually costs slightly more again).
Different health insurance policies will offer different types of cover too. This may include cover for pregnancy, heart problems, joint replacements and so on. Think about the level of cover you need, and the type of cover you need, as there is no point buying cover that you will never use.
Do you need extras?
Some health insurance providers offer separate policies for hospital cover and extras. Think about what extras you need, and choose a policy that gives you the right amount of cover for those extras.
Perhaps you need to see a physiotherapist, a chiropractor, a dentist or an optician. Make sure your health insurance policy covers those extras and allows you to see the practitioner of your choice.
What can you afford?
Finding the best health insurance isn't just about what you need, it's about what you can afford. Your health insurance premiums should fit within your budget, or you may find it difficult to pay them each month.
Again, look at what cover you need and what level of cover would work best, and compare all your options to find a provider that offers a suitable policy within your budget.
Co-payments or excess?
When you make a claim, you may need to pay an excess or co-payment. Think about how much you would be willing to pay, as well as the likelihood of you having to make a claim.
Having a higher excess or co-payment can make your premiums cheaper, but you would need to pay out more if you make a claim. If you choose a lower excess or co-payment, your premiums may be higher but it could be more affordable when it comes to claim time.
Are there any additional benefits to getting health insurance?
Apart from the benefits of the coverage itself, private health insurance can also provide certain monetary and tax benefits.
Depending on your income and the country in which you live, you may be able to benefit from tax breaks and refunds if you choose to take out health insurance.
Comparing your options
If you want to find the best health insurance for your needs, you will need to compare your options. A comparison site can be a good place to start.
Think about what type of cover you need, the policy and what it covers (and doesn't cover), the insurance provider, and the cost of premiums. Be sure to read the small print to ensure you make the best choice for you.
This article is contributed by Donna Vincent, a health practitioner from New Zealand.
———
Photo credit: dailym