Updated: November 24, 2010
Welcome to the eight edition of Reader Mail. This is the time where I answer some of the interesting questions I receive from my readers.
Today, we have business questions, inquiries about the Philippine Stock Market and some personal finance questions.
So let's go to the emails now.
Oh by the way, please note that the names of the senders have been excluded for privacy and the responses may have been edited from the original reply I sent in the email for the purpose of brevity. Thanks.
From Mr. L:
Hi, I've been reading your blog for quite some time now. I think it's very informative and educational. Now you've inspired me to start my own business. I want to ask you, is it okay to join a direct selling company and then put up a store and sell those products? I want to have an "ukay-ukay" store but I don't know where to get ready to wear or RTW clothes. I also want to explore the t-shirt business, where can I learn about silkscreen printing? Thank you and God bless.
Hi. Yes, you can put up your own store and sell the products of a direct selling company. I have a friend who sells Dakki products in her sari-sari store. But just to be sure, you better ask the company that you're planning to join if this is okay. If you want to learn more about this, you can read my past article about Direct Selling As A Source of Extra Income.
Moreover, if you want to learn about silkscreen printing, you can call and inquire with Negoskwela or TRC. These are the institutions I know that regularly offers silkscreen printing seminars. You may consult this Business and Livelihood Center directory to get their contact numbers.
From Mr. T:
Hi. Can you give me an idea how to invest in stock market. I'm not good in numbers. What are the risks? Do you think it's a good idea to invest on it? We know that the global economy is in jeopardy. I don't have a job right now. I just lost my job this month, but the company gave us a compensation to start again. Can you give me an advise to how and were to invest?
Hi. The stock market is a high risk investment. Since you just lost your job, then I would not recommend investing in it. I don't know much about your financial status but if I were in your shoes – I'd invest the money in books and attending seminars. That way, I'll gain more knowledge about investing and personal finance.
As I would always advise, build your emergency fund first before you start investing. Have at least three to six months worth of your monthly expenses in a savings account. While you're doing this, take time to study the different types of investments. If you're really interested with the stock market, you can call the Philippine Stock Exchange Office and ask them the schedule of their free seminars.
Furthermore, since you said that you're not good in numbers, then maybe investing in mutual funds would be a better option for you – this is just my opinion. Anyway, I will also be writing about investing in the Philippine Stock Market here soon, so better watch for it. Thanks!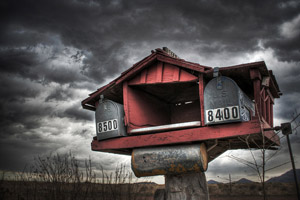 From Mr. R:
Hi, I think your site is very interesting, and I'm actually someone who is really trying to save. I just wanna ask would regards to the envelope system. How much money give or take should we put on the "pay yourself first envelope" – percentage wise for starters.
Hi. The typical rate is 10% of the total budget, but if that's too high, you can try smaller. Personally, I only started at 5% and changed my lifestyle and worked my way up to reach 10% and then I stayed there. Also, it's not really important how much, as long as you're doing it. Here's another article that my interest you about paying yourself first.
Hi. Thank you for answering my query, you have been a good help, but I have another question. May I know the meaning or definition of the passive income. Right now i'm trying to divide and segregate all my income to the right place. Once again thank you for all your help.
Hi. Passive income is basically money that you earned without the need for physical effort. An example is the interest in your savings account. Here's my article that explains more what passive income is. Cheers!
From Ms. M:
Sir Fitz, I would like to ask some advice re my plans in setting up a business. Sir, I am currently employed but I plan to make a part time business in line with my hobby. I plan to make & distribute a craft to some retail stores.

1. What are the permits that I need to secure before presenting my product to the retail company?
2. What address will i use since i only do it at home?

Thank you in advance & more power!
Hi. You can start by applying for a business name at DTI and using your home address as your business address. The address can later be changed anyway in case you establish an office elsewhere.
After that, you can pretty much present your products already to retail companies. Your DTI certificate is usually enough for them to "trust" you and listen.
However, once formal negotiations begin. You need to take care of the rest of your business licenses, specially the BIR for your official receipts. In any case that an agreement is reached before this, you
can issue them a provisional receipt with the OR to follow.
Be honest with them and say that you're just starting and the business permits are still in process – but do ensure them that you will be able to deliver their requirements on time. Here's a post of mine that might help you: How To Register Your Business In The Philippines
Cheers to your future success!
That concludes this edition of Reader Mail. If you'd like to give your own thoughts, you're very much welcome. Just share them below as a comment.
Lastly, please don't forget to subscribe to Ready To Be Rich to get regular updates.
———
Image credit: iammikeb