Updated: March 4, 2013
Last week, I conducted a personal finance webinar with mostly OFW's as my audience.
The whole talk, including the question and answer portion, lasted for about an hour and a half.
If you wish to watch the recording, you can view it HERE, you just have to register your name and email address.
On a related note, below are a few questions that some of our OFW friends sent me through email. A handful of them are similar to the questions I answered during the webinar. And I hope you'll find them informative and useful.
The names of the senders have been excluded for privacy and responses have been edited from the original reply for the purpose of brevity.
From Mr. A
How can OFW's invest in the Philippine stock market, and Philippine-based mutual funds and Unit Investment Trust Funds (UITF)?
Almost all banks, stock brokers and mutual fund companies require your physical presence when opening an investment account. My advise is to save your money and open an account once you come home to the Philippines. The good news is, after that, you can easily setup a facility with them on how you can add more money to your investment.
For example, banks such as BDO and BPI, will allow you to invest more units in their UITFs automatically; and online through the bank website portal, respectively. Some mutual fund companies and stock brokers can likewise do the same.
On a related note, if you're a member of the International Marketing Group (IMG), then they can help you set up an investment account without the need to come home.
IMG is partnered with Philippine-based mutual fund companies First Metro Asset Management Inc. (FAMI), Philequity Management Inc. (PEMI) and Philam Asset Management Inc. (PAMI) and you can invest in these mutual funds through their office.
If you're in Singapore, Hong Kong, United Arab Emirates or Brunei, then there's probably an IMG office near you. This investment option is only open to members of IMG, and should you wish to become one, the first step is to attend a free personal finance seminar which you can sign up for HERE.
Disclosure: I am a member of IMG.
From Mr. M
Is it a good time to invest in real estate? I'm planning to buy a condo unit.
First of all, remember that it is always a good time to invest. Second, before you invest on anything, you need to have an objective.
So ask yourself now, why do you want to buy that condominium? Are you going to sell it in the future? Or are you going to have it rented out? If your answer is neither of the two (sell it or rent it out), then you are NOT buying that condo as an investment.
I encourage you to read my Primer on Real Estate Investing to learn more. Should you have any question, or need clarifications, then please don't hesitate to reply back.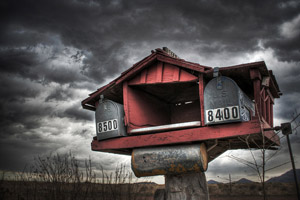 From Mrs. D
Should I worry about the increasing value of the Philippine Peso? My family is receiving less but the price of goods are not going down.
I've answered a similar concern in the previous post of mine entitled, What Should You Do With Your Dollars, Now That The Peso Is Up. You can read that and learn about hedging your foreign currency.
However, my personal take is that you should NOT worry about the increasing strength of the peso because it means the country's economy is doing well, and it will continue to do so in the next few years.
The price of commodities is not really going down, but I believe it will eventually follow. So tell your family to just do with what they're receiving for now, be patient, and more importantly, learn how to manage the money you're sending them properly.
While it is tempting, I suggest you do NOT give more money than what you normally send. Be firm and practice "tough love". Doing so will help them become more frugal, a habit which will benefit them (and you) in the long term.
My final advise, is for you to start investing in Philippine securities so that your money can grow with the economy.
From Mrs. H
Are VUL's a good investment? Or should I just buy a term life insurance
My personal belief, VUL's are second-tier investment instruments – which means you invest in them only when you already have other investments and you only want to diversify.
If you're not invested in stocks, mutual funds and UITF's – then do NOT invest in variable universal life insurance (VUL). By the way, this type of insurance is also called whole life insurance and variable unit linked insurance.
My advise is to do a BTID – that's Buy Term, Invest the Difference. The acronym came about due to the fact that the annual premium of term life insurance are much, much lower than the annual premiums of VULs.
So again, if you don't have other investments yet, then just get a term life insurance – then invest the rest of your money in a fund or in stocks.
—
This ends another edition of Reader Mail. Be sure to subscribe and enter your email address below so you'll be notified when a new post is up on this site.
I'll be writing a special article about life insurance soon, and discuss the BTID strategy, so I hope you don't miss that. Thanks!
———
Photo credit: iammikeb