Updated: June 11, 2018
What is PayPal? It is an e-commerce business, which makes money transactions through the internet possible. It is an electronic alternative to traditional paper methods like cheques and money orders.
A person with a PayPal account can easily send to and receive money from anybody and anywhere in the world. It has a network of more than 190 countries and is available in multiple currencies.
If you're planning to do online money transactions such as buying and selling stuff on eBay, then having a PayPal account will really help you in making payments fast and easy.
October 2006 marked the arrival of PayPal to Philippine shores. And a lot of Pinoys celebrated this news as more online financial opportunities opened up for us.
Currently, a PayPal account holder in the Philippines has full capability to send and receive payments, and multiple ways to withdraw their funds. There is now no reason for you to participate in the global trade.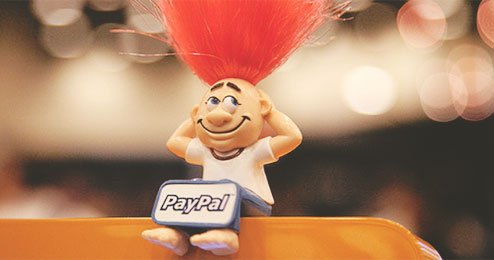 How To Open A PayPal Account
1. Visit the PayPal website and Sign Up.
2. Select your country and language preference; locate Philippines in the drop down menu.
3. Choose a Personal Account, you can always upgrade later.
4. Fill in your personal information.
5. You will be asked to verify your account by adding a credit or debit card. Remember that an unverified account has limitations, so you would need to do this.
6. Log-in to your email account and open the PayPal email and click the confirmation link there.
7. That's it! Congratulations, you are now a PayPal account holder.
———
Photo credit: Laughing Squid