Updated: August 23, 2021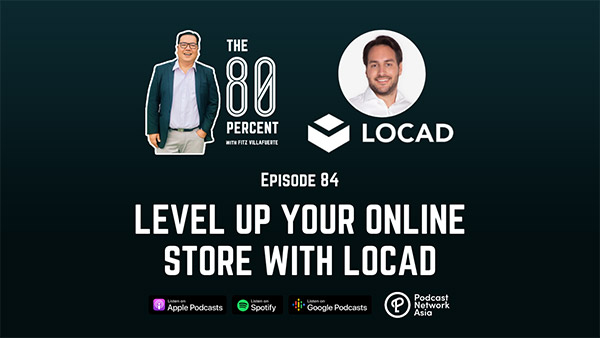 Listen to this episode:
Episode Sponsor:
This episode is supported LOCAD.
LOCAD is a cloud logistics network that fulfills e-commerce orders for entrepreneurs and enterprises. Visit golocad.com to learn more.
What you'll hear in this episode:
In this episode, we talked to the founder and CEO of LOCAD, Constantin Robertz. He shared with us some insights on e-commerce in the Philippines, how it has grown during the pandemic and where it's headed next.
We discussed about the trends that he and his company has been seeing when it comes to selling online, and why he thinks there's still a lot of opportunity for anyone who wants to venture into selling online.
Finally, he gives us advice on what e-commerce entrepreneurs today can do to make sure that they continue to grow and evolve in the coming years.
Quotable Quotes:
"There's a rise in customer expectations in e-commerce. More customers are expecting to receive their products faster and at a predictable time period." –Constantin Robertz
"E-commerce is a great opportunity. And the first step is always to just get started." –Constantin Robertz
Ask me a question for the podcast: Send a voice message here.
Follow LOCAD online:
Please follow The 80 Percent Podcast: