Updated: January 30, 2023
Despite the Philippines being considered a "newly industrialized country" and is the 32nd largest economy in the world, the majority of Filipinos struggle greatly to make ends meet and are often forced to rely on credit and bank loans to stay afloat. And if you have a bad credit rating, it will be difficult to get large loans nowadays.
Choosing to get a personal loan always comes after a lot of deliberation and, ideally, after ensuring that it won't dig you further into debt. Personal loans are any loans that are provided by lenders for miscellaneous reasons. Unlike home or car loans, they are not secured by collateral. Unlike business loans, they are not premised on the success of a business. They are usually taken out by people who need funds but have nothing else on which to secure a loan.
It is for this reason that personal loans can be mishandled by both the lender and the borrower. Some lenders use predatory strategies to trap borrowers in a cycle of debt. And some borrowers take out personal loans with no certainty that they will be able to pay them back. Sadly, in the Philippines with its notable income inequality, those who suffer most from bad loans are those who need loans the most and have the most trouble lifting themselves out of needing that loan.
If you're looking for a personal loan in 2022, you need to make sure you find a trustworthy loan vendor. Here are some of the things you should look for.
Department of Trade and Industry (DTI) Complaints
Though the Philippines don't have the equivalent of the United States' Better Business Bureau (BBB), which is a non-profit organization that works to protect individuals from bad business practices, there is DTI that Filipinos can go to if they feel that they are being ripped off by the company from which they're taking a loan. Since businesses can find ways to manipulate customers and scam them out of their money even within the bounds of the law, consumers are always at risk so it's important that they have a way to combat this and this is where the DTI comes in.
Now, because the Philippines don't have something as comprehensive and as dedicated to your needs as America's Better Business Bureau, individuals need to look out for themselves a bit more.
Interest Rates
When applying for an unsecured personal loan in the Philippines as it is everywhere else in the world, you are going to have to accept that every lender will charge high-interest rates. However, you should still compare different lenders to find the lowest rates possible as that extra one or two percent can make a huge difference for your long-term financial health.
With most lenders, your credit score will play a role in the interest rates provided. If you have a poor credit score, you will struggle to find an affordable loan. Look for lenders who don't check credit scores before they give loans. They charge high-interest rates, but maybe your only hope of getting a loan with a low credit score from a decent, accredited financial institution.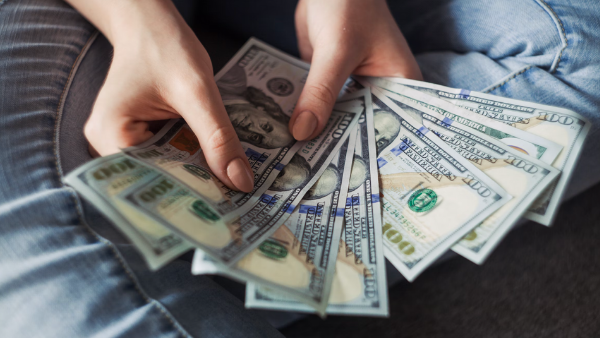 Repayment Terms
It is also crucial that you do your homework concerning the different repayment terms different lenders offer. Personal loans that come with long repayment terms may suit you if you can only pay a minimal amount each month but will rack up a lot of interest.
Credit Checks
A lot of people apply for personal loans without understanding the potential damage caused by credit checks. A hard credit check lowers your credit score regardless of which country you're in. And if you think that Filipino institutions may be easier on bad credit than those in countries like the UK or the USA, that's sadly not the case. Bad credit is a universal reality. If you apply to many lenders at once, your credit score can suffer quite badly. Look for lenders who perform "soft" credit checks. Only allow a lender to perform a hard credit check if you are certain that they are a good fit for you.
Getting a personal loan can be stressful, but it is, fortunately, easier than ever to compare lenders in 2022 and to make sure that you don't sink further into bad financial waters after the bad hit the economy took over the past couple of years. Watch out for predatory lenders and remember that, even if you are desperate, they will always do more harm than good.
What to do next: Click here to subscribe to our FREE newsletter.