Everyone loves free offers. And most people will not hesitate accepting something that's being given away for free, right?
That's why giving free offers is something that businesses can leverage on to generate revenue.
But the question now is, how exactly can a business earn more income by giving away free stuff? How do you use this marketing strategy for long term business profit?
At the most basic level, free offers tend to generate positive buzz. It grabs the attention of your target market and rallies them to your business.
However, aside from the obvious marketing advantage, how else can a business utilize this "Free Offer Strategy"?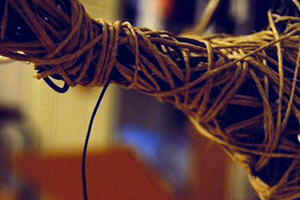 Depending on the business model that you have, you can generate revenue by doing the following:
Free items only if a purchase is made
This is the shopkeeper business model's most used technique. And they come in many forms:
Price discounts for volume orders – "Pay one year subscription of our service and you get two additional months for free."
Free items packaged with the product – "Buy Product A and we'll give you a complimentary pack of Product B"
Free basic with a premium offer
This is commonly used for subscription type business models. Here are some free offers you might have already encountered:
"The basic version of our software is free to download and use. Our professional version which is more powerful and has more features is also available for a fee."
"You are now logged in as a basic user. Upgrade to a premium account now and you'll enjoy more benefits."
Free trials
This strategy is also known as the bait and hook – the business gives free products and services only for a limited time and hopes that it will later on convert to a sale. Some examples are:
A software that runs with full features for a limited period. You will then have to buy a license if you want to continue using it.
Free taste test booths at the supermarket. Income is generated by purchases from those who liked the product.
Free offers that will generate revenue in other means
This is one of the best ways to leverage on free offers because you're not hard selling your product or service. However, this also requires good market research to ensure profitability. Proven examples are:
Coffee shops that offer free WiFi. Revenue is generated through beverage and food sales.
Giving away free printers. Income will come from repeat purchases of ink cartridges.
If you want to utilize the "Free Offer Strategy" to generate revenue for your business, then you have to remember two key points:
Offer something that has good value to your market. The best things to give away for free are those that people normally pay for.
Give away something that will make your market reciprocate, usually through a purchase or a positive recommendation
I hope I was able to give you something valuable today. If you want to receive more articles about business sales and marketing strategies, then please subscribe to Ready To Be Rich. It's free! 😀
———
Photo courtesy of .ehmi.