Updated: November 15, 2013
Welcome to another edition of Reader Mail.
For today, I will be answering several questions sent by readers regarding how to start a business.
Let's now read some of the emails I received in my inbox.
Please note that the names of the senders have been excluded for privacy and the responses may have been edited from my original reply in the email for brevity purposes.
From Ms. B:
I want to start a store of school supplies, but I don't have any idea on how to start the business. Please help. Thanks.
First of all, I hope you find the time to read my step by step guide to starting a business. That will greatly help you plan and research the profitability of your venture.
Moreover, if you want suppliers of school and office supplies, Binondo is a good place to start looking. Good luck!
From Ms C:
Hi. I'm interested to sell in bazaars but unfortunately, I'm just new to this business and I'm worried that I might not succeed. Also, I'd like to ask how much does it usually cost to join one? Can you also check out my product brochures and see if my bags are good enough for selling in bazaars? Thanks and more power.
Rental space for bazaars immensely differ. It depends on the target market and location. Bazaars in high end markets (Makati / Ortigas) would cost around P1000 a day. If this is too much, then just find someone whom you can share the space with.
You can likewise go to a bazaar and approach a stall and ask if they'd like to sell your products on a consignment basis. Don't be shy – entrepreneurs are usually outgoing. Furthermore, you might also want to read my tips on selling in bazaars to help you.
Lastly, it seems that you already have the validation of your friends and office mates that your bags are good. That's more than enough reason to try selling them to others.
Your friends and office mates would most likely have the same fashion sense as other people out there, so if they liked it, then others would probably like them as well. Right? Good luck on your venture.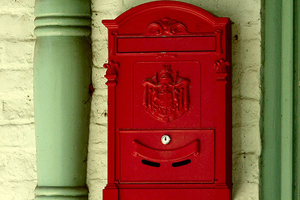 From Mr. J:
Hi. I'm from Davao City, 25 years of age and wish that I can let go of my job right now and achieve financial freedom. Currently, I have some investments like TD and VUL but it's just small and I know it's not enough.

I'm planning to venture in franchising. Do you think I can start with this business since my worry is that most of the time, I'm out of town working as a salesman. It will be hard for me to personally monitor the business. Thank you for inspiring people like me.
It's good to read that you already have investments, this means that you're financially smart as most people your age don't even have an idea about what a TD and VUL is. It's really a good start.
With regards to franchising a business, I suggest that you ask your family to help you with managing it. If you have trusty friends, you can also consider offering partnerships.
In any case, assuming you would want to do this "alone", then perhaps you can consider looking for a franchise business that doesn't have much logistics and a hired manager can run.
Food carts businesses are usually this type. I have a friend who is also a salesman for a meat company and he spends most of his time in the provinces talking to suppliers, however, he has a couple of soft ice cream carts in a mall which is run by an employee.
He calls his manager several times a day just to check and spends time physically in the business only when he can. Sales and delivery reports are emailed or faxed to him daily and he works closely with his franchise manager to make sure that the business is doing well. Perhaps you can also consider doing something similar.
Running a business need not take so much of your time, it might be during the first few months. But eventually, when you find a way to automate it, then your physical presence will not be important to run it. And at times, a mobile phone and an internet connection may be all you need to manage and monitor the business.
From Ms K.
I am planning to have online English tutorial course for foreign nationalities, i.e. Japanese and Koreans. I am still starting and I don't know if I need to register my business and how much income I would expect.

Is it okay if I will register my business 3 months from its operation? So that I will know the trend and I will know how much amount to declare in my business. Do you have any idea how much will be the amount of business tax that I will be paying. My employees may be around 10 persons only and are home based so we don't have an office.
My suggestion is to start the business as a freelance project. Legally, you can just declare your earnings in your personal income tax. However, since you'll have "employees", you'd have to talk to them and make them understand that the business is not yet a legal entity and thus, they will be working as an independent contractor. When things go well, you can then register and apply for a business permit.
Furthermore, your tax will be dependent on the type of business and the type of ownership you'll declare. I suggest you consult with the help desk of the BIR regarding taxation. It's free to ask them and they're available in all local branches as far as I know.
From Mr. W:
Hi Fitz, I have this small textile business. In it, I usually hire freelance sewers to make the garments, then I supply the finished products to the stalls in a local market.

Do you think I should invest in my own sewing machines and hire my own staff already? I'm earning good now, but I don't know what's my next step. Thanks.
Setting up your own garment production is really the next step. It could lessen your overhead expenses which would result to higher profits.
For now, I'd suggest that you buy second hand sewing machines, or even borrow, and then try to produce a few of the garments yourself. It's important that you know how to make your own products so it will be easy for you to teach it to your staff.
Now with regards to hiring full time employees, this actually depends on the scale of your business. If you have a consistent volume of orders, then I think it would be good to hire sewers already. Start with just one and add more according to the demand.
Lastly, did you know that Narda Capuyan started her business the same way as you? Read her story and be inspired. 😀
And that concludes this edition of Reader Mail.
What about you? Any inputs you would like to add regarding any of these reader question? Please share them below as a comment.
To read more articles about business and entrepreneurship, please subscribe to Ready To Be Rich.
———
Photo courtesy of cindy47452 and TalBright