Updated: August 14, 2023
Many people see retirement as the time of their life when they don't have to work anymore. It will be the years when they can just relax and enjoy the wealth they've accumulated over the years.
Retirement is that "paradise" we reach to pat ourselves on the back for a job well done.
But the question now is, will you reach that paradise?
In a study done by Sun Life Philippines, out of 100 individuals within retirement age in the country, it's been found that:
Only 2 are financially independent
45 depend on their relatives
30 rely on charity
22 are still working
Sad, isn't it? So what can you do to make your retirement years better? Below are 6 mistakes you should avoid.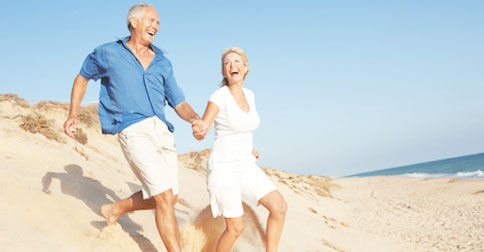 Mistake #1: Failing To Plan in the First Place
As a popular quote states, "When you fail to plan, then you are planning to fail."
You need to really think about your future, and please, don't make your children your retirement plan.
Mistake #2: Waiting Too Long or Starting Too Late
Unlike money, time is a resource you can't earn back when you lose it.
So the earlier you start planning and investing for your retirement, the bigger your chances are of having a comfortable retirement. Don't wait and start now.
Mistake #3: Having No Retirement Goals
What's your plan when you retire? Surely, you wouldn't want to just sit around the house every day. Create a bucket list and establish concrete goals for yourself.
Do you want to spend your days traveling around Europe? Or live in the province tending a farm? Maybe you want to volunteer for an NGO? Or set up a charity to help street kids?
Defining your retirement goals helps you estimate how much you'll need when you retire, which will also motivate you to make better choices today when it comes to your finances.
Mistake #4: Relying Solely on Pension for Retirement
According to the same study, the average monthly pension in the Philippines is currently only P8,000.
Are you okay with receiving that amount? That may cover your necessities, but what happens when you start getting sick? Where will you get the money to pay your medical bills?
Mistake #5: Forgetting About Future Medical Needs
One of the realities of growing old is dealing with health issues. While it's important to live healthily, you still can't run away from the fact that you'll eventually get sick.
That's why part of your retirement planning should be a serious consideration of your future medical needs. Know the medical history of your family and anticipate the costs of your health care in the future.
Mistake #6: Underestimating Passive Income Sources
When thinking about retirement, most people say something like, "When I retire, I want to have 20 million pesos in the bank."
While there's nothing wrong with having that goal, I believe it's better also to consider your monthly income goals upon retirement.
In other words, ask yourself, "How much do I need per month to live comfortably when I retire?" – let's say it's P50,000 per month, then your next step is to create that much passive income through businesses, real estate rentals, royalty fees, etc.
When you've done this, then you don't have to worry anymore about the costs of living when you retire. And more importantly, your savings can now be used alternatively as your medical emergency fund.
This rounds up what I believe are the six common mistakes people make when planning for their retirement. Is there any other you'd like to add? Share them below as a comment, and let's discuss.
What to do next: Click here to subscribe to our FREE newsletter.
———
Photo credits: SalFalko and aldomariano