Updated: October 31, 2021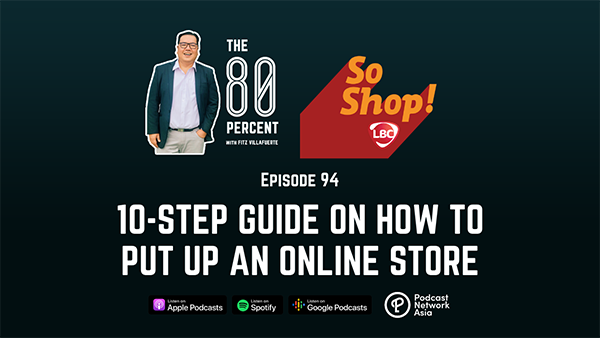 Listen to this episode:
Episode Sponsor:
Sign up with LBC SoShop! today and get an instant and FREE TIER UPGRADE!
Click and visit this link to sign up: bit.ly/ss-slv
What you'll hear in this episode:
This episode is for everyone who's planning to put up an online store. You'll hear my business tips on how to start and grow an e-commerce business.
I shared the 10 steps that I always take whenever I pursue a new venture. These steps have helped me avoid unnecessary mistakes in the past and I know they'll help you as well in properly planning for your business.
You'll also hear a special deal from LBC SoShop! that's exclusive to all listeners of this episode.
Excerpts and Links:
You might have a great and innovative product, but there's no stopping others from copying it after you launch. So even before you start selling, it's essential to know what makes your product and your business different from others who might attempt to copy it.
Having a business plan that you can follow is much better than just swinging it and learning from trial and error. The latter will waste a lot of your time and you could end up spending more capital than necessary.
Follow SoShop! by LBC on Facebook here.
Ask me a question for the podcast: Send a voice message here.
Please follow The 80 Percent Podcast: